PLC OMRON CJ CPU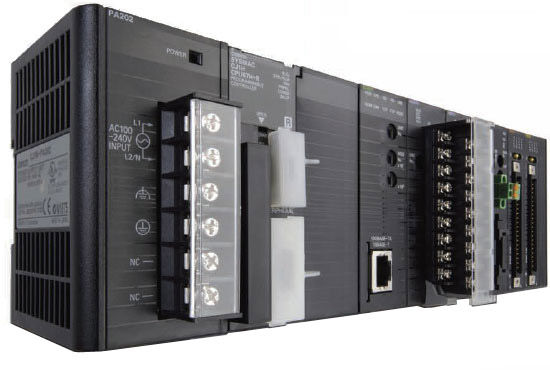 Versatile Machine Control with the Highest Performance Standards in the Industry.
Upgraded Basic Functions
Small!
Super-compact design that meets the highest standards in its class.
Even a narrow space in a machine serves as a control panel.
Height: 90 mm, Depth: 65 mm 

Backplane-free structure for a flexible Rack width. 

Smaller Units.
Flexible!
Suitable for essentially any application, from small device and temperature control, to large-scale control over networks.
Application-specific CPU Units 
CPU Units are available for a variety of applications, such as CPU Units with built-in I/O, CPU Units with Ethernet function, or CPU Units for loop control. 

Full Complement of I/O Units 
From Basic I/O Units, Analog Units, and Position Control Units to Ethernet Units, any of the Units can be used with any of the CPU Units.